Every bull market has a company that captures the hearts and minds of its investors.
Today that company – more than any other – is Tesla.
At a market cap of $834 billion, it recently surpassed Facebook to become the 5th largest company in the US. A year ago it had a market cap of $89 billion.
The loyalty of Tesla's fanbase is undeniable and industry leading. People simply love their cars…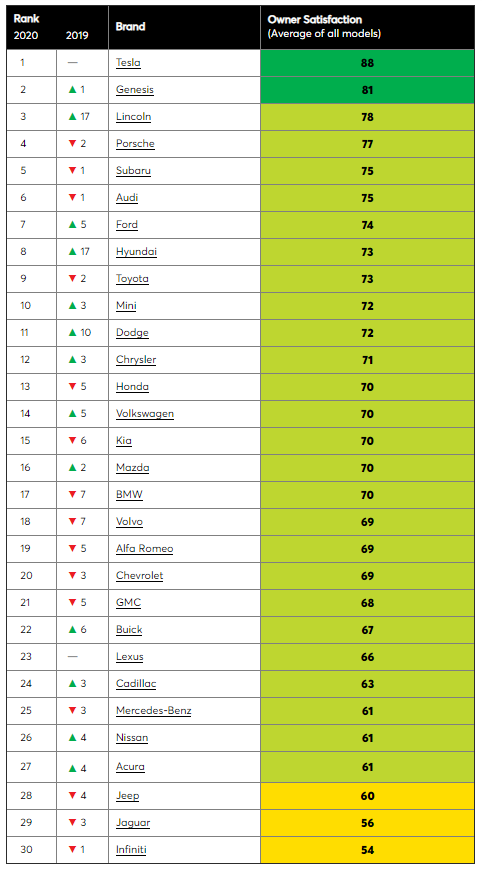 And after gaining 814% in the last year (a more than 9x increase), people love their stock even more…
What happens when you combine the two (love for the product and love for the stock)?
A valuation that is beyond belief: 31x sales.
How did it get there?
The wide divergence between fundamental growth (+26% last year) and stock price appreciation (+743% in 2020 and another 25% in the first week of 2021).
Is a multiple of 31x sales justified?
Many true believers would say yes. They will tell you that future revenues are expected to double by the end of 2022 to $58 billion (vs. $28 billion today). And based on that forecast, Tesla is only trading at a multiple of 14x sales today.
Similar logic was used to justify valuations back in 2000, with Cisco being the leading stock that captured the hearts and minds of that generation.
At a peak Price to Sales multiple of over 38x in March 2000, Cisco investors believed that the company would simply grow into it.
While revenues did in fact increase (by over over 3x in the next 20 years), what Cisco investors did not anticipate was the change in sentiment that occurred.
As growth slowed, future investors were no longer willing to pay the lofty multiples of the past, leading to a stock price today that remains 25% below its 2000 peak (including dividends).
Will Tesla investors suffer the exact same fate?
No.
Every time is different and Tesla's path going forward will most certainly be unique.
But when expectations are this high, investors would be wise to understand what that means: the odds are increasingly stacked against them.
For even if the company executes flawlessly in the years to come, its share price performance will ultimately be dependent on future investors maintaining their lofty expectations.
Will there be as many Tesla true believers in the future? And what multiple will they be willing to pay for a given level of revenues?
__
To sign up for our free newsletter, click here.
Disclaimer: All information provided is for educational purposes only and does not constitute investment, legal or tax advice, or an offer to buy or sell any security. For our full disclosures, click here.