7 charts from the past week that tell an interesting story in markets and investing…
1) Now Hiring
There have never been more Job Openings in the US than there are today: 8.1 million.
With 9.8 million people still unemployed, there is a big debate going on over whether the additional Federal unemployment benefits of $300/week (which are paying some more than when they were working) are acting as a disincentive.
The US Chamber of Commerce argued just that last week, calling for an end to the program. 17 states have announced plans to discontinue the extra benefits in attempt to encourage a return to the workforce.
2) Dow 35,000
The Dow crossed above 35,000 last week for the first time, its 5th thousand-point milestone of the year.
Fun fact: the book "Dow 36,000" came out in 1999 during the dot-come bubble. It's now 21 years later and we're only 1,000 points away…
3) Inflation, Inflation, Inflation
Core inflation in the US has moved up to 3%, its highest level in 25 years (note: core inflation excludes food/energy).
At 4.2%, overall inflation is running at its highest level since 2008.
The prices of imports and exports are surging…
At their next meeting, the Federal Reserve will, with a single word, dismiss all concerns related to rising prices: "transitory."
4) Dr. Copper at New Highs
The price of Copper, one of the most important industrial metals, hit an all-time high for the first time in 10 years…
Freeport-McMoRan ($FCX), the largest publicly-traded copper miner, has seen its stock increase 5x over the last year.
5) Leaders Become Laggards
Two of the leading stocks in 2020, Tesla ($TSLA) and Apple ($AAPL), broke below their 200-day moving averages this week.
6) The Other Side of Mania
Many of the hottest IPOs from last year have experienced large declines in recent months…
7) The Unmasking of America
The vaccines are working wonderfully and the covid-19 situation in America continues to improve.
New covid-19 cases in the US are now down 87% from their peak in January, at their lowest levels since last June.
The % of positive tests is down to 2.7%, the lowest level of the pandemic.
47% of Americans (155 million people) have now been vaccinated with at least one dose.
In another huge step towards normalcy, the CDC announced new guidelines this week, saying fully vaccinated Americans no longer need to wear masks (indoors or outdoors) in many cases.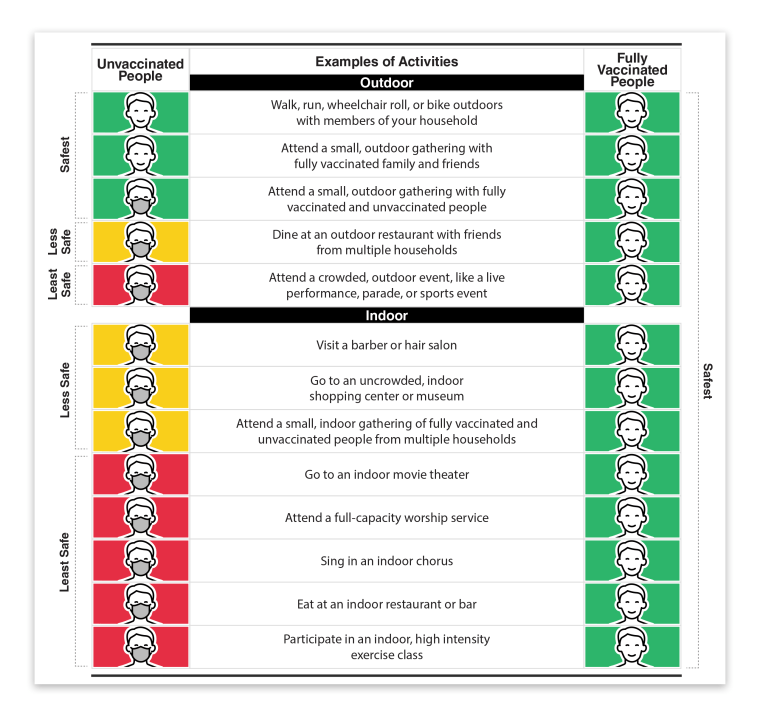 ---
And that's it for this week. Thanks for reading.
Have a great week!
-Charlie
To sign up for our free newsletter, click here.
Disclaimer: All information provided is for educational purposes only and does not constitute investment, legal or tax advice, or an offer to buy or sell any security. For our full disclosures, click here.