5 charts from the past week that tell an interesting story in markets and investing…
1) The Other Side of Mania
What follows a mania? Investors in Nikola are slowly finding out, with the stock now down 83% from its high in June.
2) Nothing Easy About Investing
Remdesivir has been widely regarded as one of the most effective treatments for COVID-19.
One would assume, then, that the company who makes it (Gilead) would be skyrocketing.
And it did, initially, but the surge did not last. This week it turned negative on the year, down 27% from its high.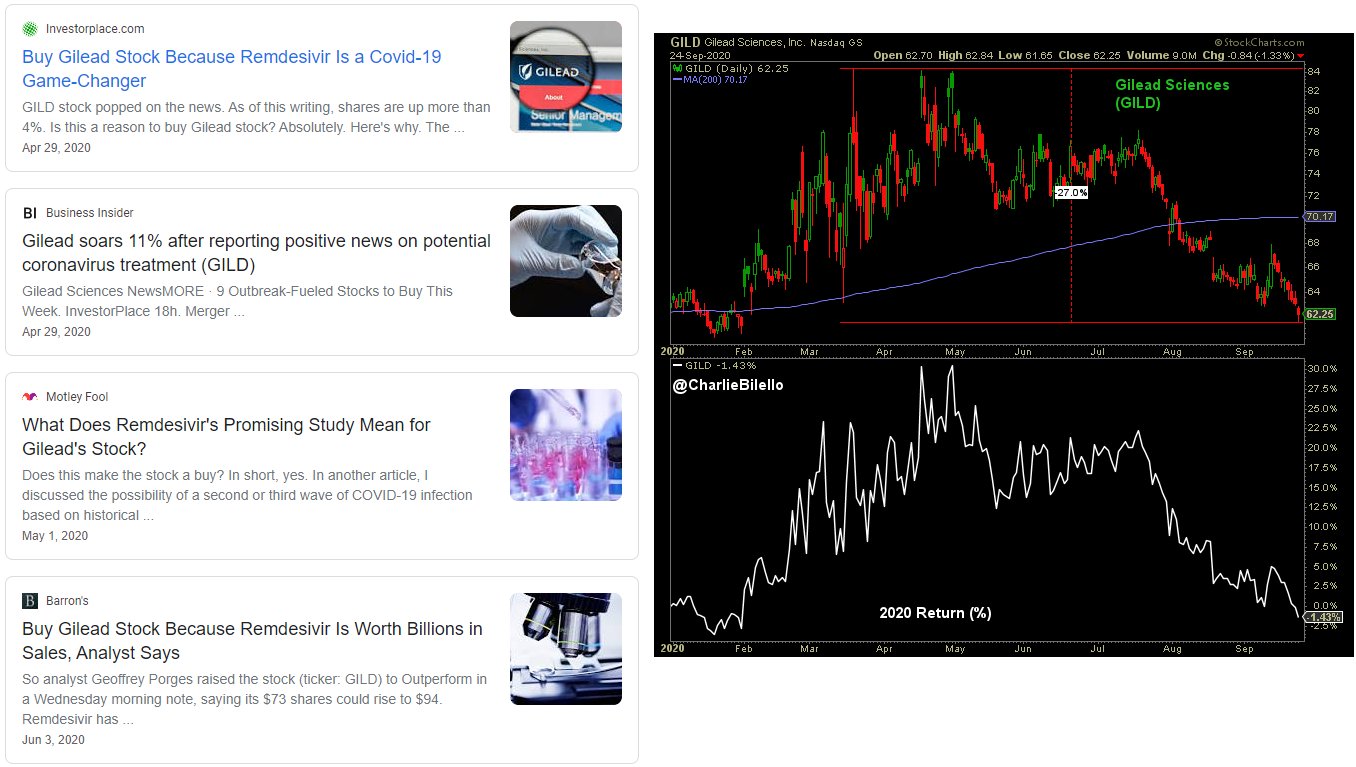 Investing is anything but easy.
3) Housing Boom 2.0
New Home Sales in the US hit their highest levels since September 2006, up 43% over the past year.
The combination of a recession, free money from the government, and the Fed pushing mortgage rates to all-time lows has led to a veritable boom in housing.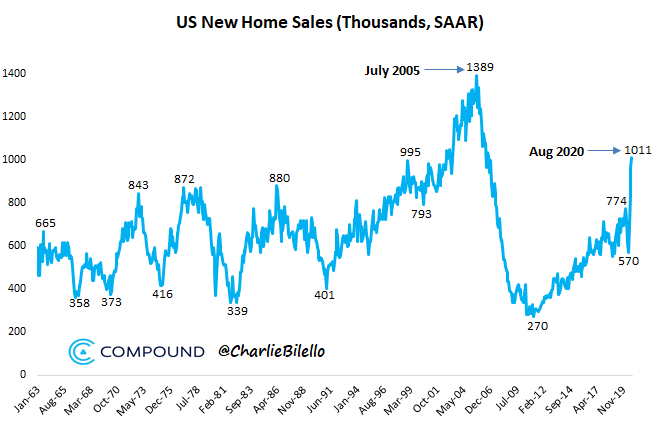 4) Know What You Own
A few months ago a wrote about investors paying $200 for an asset worth only $21.87. Why would anyone do such a thing? Because people are anything but rational.
That asset (Ethereum) has since risen 44% while the vehicle investors were buying is down 84%.
The lesson: know what you own.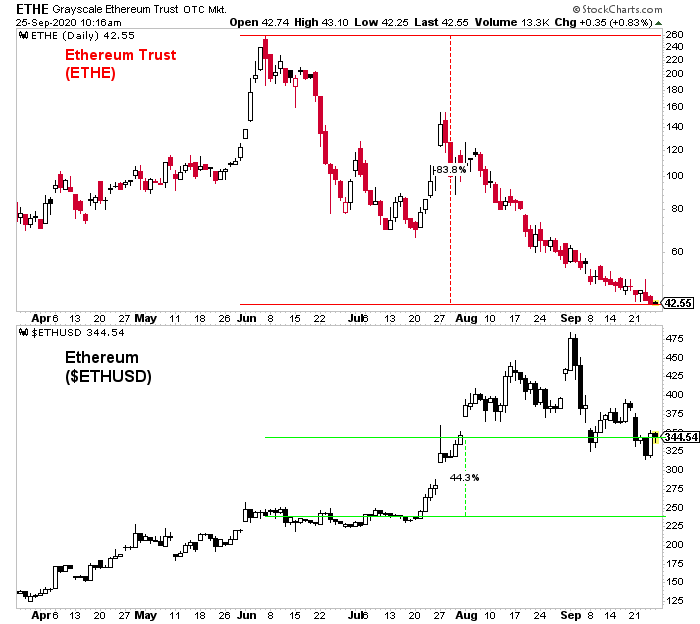 5) COVID Testing Boom
The US is now doing an average of over 900,000 COVID-19 tests per day, a new high. The reopening of schools in recent weeks has led to a massive increase in demand for tests as students showing any symptoms often need clearance to return to the classroom.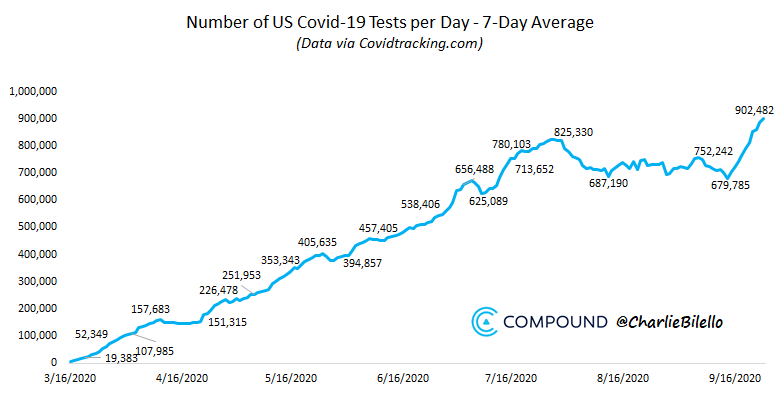 __
And that's it for this week. Thanks for reading.
Have a great weekend everyone!
-Charlie
To sign up for our free newsletter, click here.
Disclaimer: All information provided is for educational purposes only and does not constitute investment, legal or tax advice, or an offer to buy or sell any security. For our full disclosures, click here.