5 charts from the past week that tell an interesting story in markets and investing…
1) Volatility Returns
This was the largest weekly spike in the history of the Volatility Index. +135% (Note: VIX started in 1990).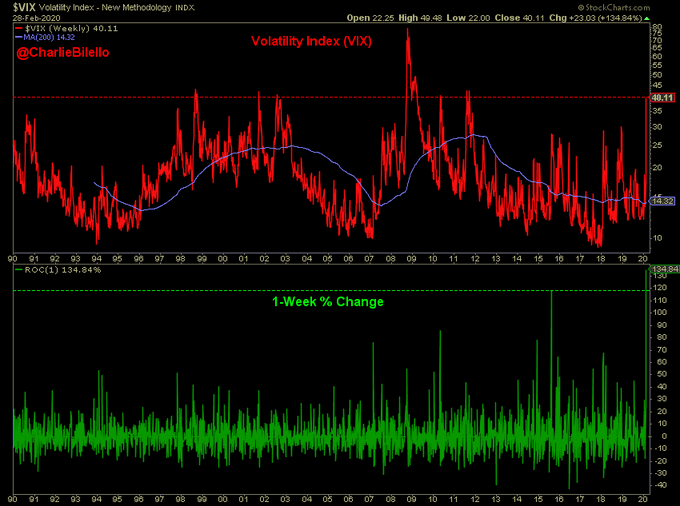 2) Historic Decline in Dow
The Dow declined 13% over the past 6 trading days. Going back to its start in 1896, this was the 47th largest 6-day decline out of 35,538 data points.
In the last 75 years, the only periods with a larger 6-day decline in the Dow than today…
October 1987 (Crash), September 2001 (post-9/11), and October 2008 (Financial Crisis).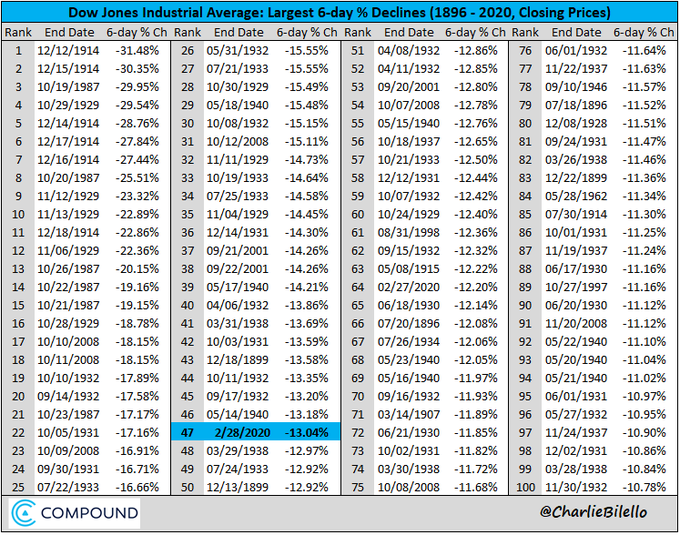 3) Yields Hit All-Time Lows … Again
History was made once again in the bond market.
1.65% on the 30-year and 1.13% on the 10-year.

4) Home Prices
It was another year of gains for U.S. home prices. Many overestimate housing appreciation over time, which has averaged 3.2% per year on a nominal basis, and 0.3% after inflation (since 1891).
5) Easier Fed
The market is pricing in at least 3 more Fed rate cuts by the end of the year.
And that's it for this week. Thanks for reading.
Have a great weekend everyone!
-Charlie
To sign up for our newsletter, click here.
—
Disclaimer: All information provided is for educational purposes only and does not constitute investment, legal or tax advice, or an offer to buy or sell any security. For our full disclosures, click here.