5 charts from the past week that tell an interesting story in markets and investing…
1) If You Give It, They Will Spend It
The boom in Retail Sales continues with new all-time highs and a September surge. The lesson: if you give the American consumer free money, they will spend it.
The recessions of yesteryear would always feature a decline in incomes and reduced spending. But that was the past. In the new recession we simply borrow and spend more money than was lost ($2.2 trillion decline in GDP, $4 trillion increase in national debt over the last year with more debt increases on the way).
2) Deflation, Where Art Thou?
While the Federal Reserve continues to talk about deflation in justifying its extraordinary easing measures, actual inflation is moving back up to trend (1.73% core CPI reported this week). Inflation today is not meaningfully different than the average over the last 20 years (2.0%). What is different? The Fed's policy response, promising unending quantitative easing and 0% rates for years to come.
As a direct result of the Fed's actions, we're seeing the lowest real bond yields in 40 years (-1% on 10-year bonds after inflation).
The Fed remains a buyer at any yield, with their holdings of long-term Treasuries now totaling more than $3 trillion…
3) How Low Can They Go?
US Mortgage Rates continue to hit historic lows: 2.81% on the 30 year.
The question every is asking: when will rates go negative, paying you to borrow money?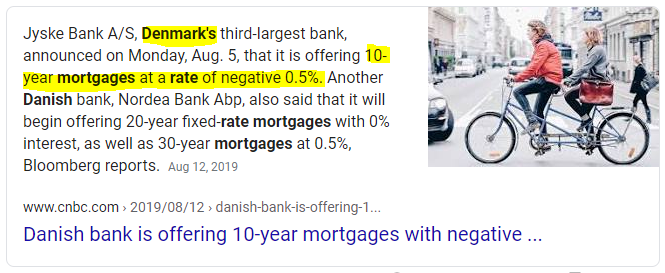 Stay tuned – the Fed remains a buyer of mortgage bonds at any price.
4) Layoffs Continue
While down from the height of the pandemic, the number of Americans filing new claims for unemployment remains stubbornly high at 898,000 in the past week.
Overall, 7% of of the labor force in the US is still collecting unemployment, which is higher than the peak of any recession in the past 50 years.
5) The Third Wave?
COVID-19 hospitalizations in US continue to climb, now at their highest levels since late August.
New cases, which are a leading indicator of hospitalizations, are at their highest levels since August 12.
While nationally this has the appearance of a 3rd wave higher, a look at regional hospitalizations show a 1st wave that hit the Northeast the hardest, a 2nd wave hitting the South and West the hardest, and a 3rd wave that is (thus far) hitting the Midwest the hardest with all regions showing a rise in hospitalizations of late.
__
Enabling smarter investment decisions & better client communications.
__
And that's it for this week. Thanks for reading.
Have a great weekend everyone!
-Charlie
To sign up for our free newsletter, click here.
Disclaimer: All information provided is for educational purposes only and does not constitute investment, legal or tax advice, or an offer to buy or sell any security. For our full disclosures, click here.